Carpet & Rug Cleaning & Repairing review in Calgary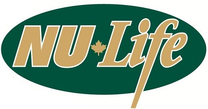 Nu Life Carpet Care
(403) 275-7974
737 13 Avenue Southwest
Calgary
AB
T2R 1J1
CANADA
These guys are amazing.
They work in a team of two so will move smaller items ie Recliner or smaller. They were here when they said they would be. We received a discount as several people in the Condo were on board for the day. They used portable equiptment and the last cleaners charged much more than this and wouldn't reduce their $75.00 per suite charge for brining their portables in and they didn't do as good of a job by far. People with a one bedroom suite were cheaper although our suites are large.
Company Response

Thank you, Lynda! We're glad you were able to experience the difference that Nu-Life's teams, equipment and process make vs. the "portables" commonly used by other companies. Pat was pleased to meet you, and we look forward to serving you and the Board in the future!