Paving Contractors review in Ottawa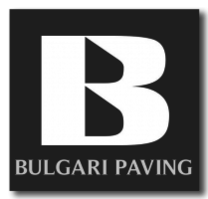 Bulgari Paving
613-265-3217
What a wonderful group of people to work with. Professional, experienced, neat and tidy, friendly, on time and so much more.
I could not image hiring any one else.
They worked in the cold weather, long hours and never stopped.
Would I recommend them, absolutely, and I am very picky about the people I hire for work around the house. Word of mouth is worth listening to. I will also go the BBB to recommend them.
Our neighbor is booking them next year. Not surprised what so ever.
Another neighbor commented on the work done, again not surprised.
0 of 1 people found this review helpful.
Company Response

Mr. and Mrs. Henderson,

Thank you for taking the time to write a review. There is nothing better than reading positive feedback! The excitement remains.

You should know that your humorous emails were often the highlight of my day! By the time we arrived at your house, I felt like I had known you for years. This is a good thing. You guys were excellent to work with -- patient and understanding.

As I said to you before, please do keep in touch. If you ever need anything else, you know where to find us.

We wish you all the best!