Interlocking Stone review in Ottawa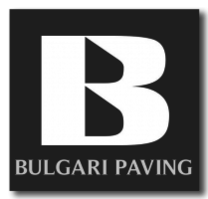 Bulgari Paving
613-265-3217
We chose this company after receiving several quotes, but no other company did both interlock and asphalt paving. The other companies outsourced one or the other that were not even BBB registered.
We looked at the photos on their website and on social media and checked out BBB and Homestars. We did our homework and are ecstatically pleased with the outcome.
The team works extremely well together and moved so quickly. The passion they have is evident with the level of care to detail.

Thanks for transforming our property!
We fully recommend this company.
Company Response

Hi Anita and Eric,

We are so pleased to hear that the final product met your expectations. The property looks vibrant and welcoming.

Thank you for treating our crew members with such kindness and respect. Your bubbly attitude was infectious! We also appreciated the much needed coffee! What a treat!

We wish you and Eric all the best.

P.S. We still talk about Apple. Cutest dog of all time! Rob has the picture you sent me of him with Apple:)