Paving Contractors review in Ottawa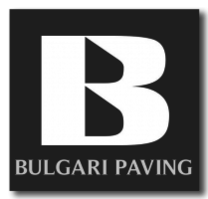 Bulgari Paving
613-265-3217
From the beginning, dealing with Suren was easy. He understood the expectations and give suggestions based on not what would be easy for him to do but what will make our project better.
I, myself being in the construction industry can without any doubt confirms that companies like Bulgari are not very common in the industry.
They won't promise what they cannot deliver. What they deliver is nothing short of great and quality work. They far exceeded my expectations.
Suren was the first on job every day and was the last to leave. Entire crew made sure to leave the site clean as no one was there, before leaving at the end of the day.
Their professionalism amazed me. They accommodated all "little" tweaking along the project without complains or excuses.
I would not hesitate to recommend Suren to anyone for their Paving, Interlock and Sod project as they did amazing work for me.
Company Response

Simply wonderful. We really appreciate the feedback as it helps us grow as a company. We will be sure to read this review to our crew members. They truly are our backbone. Thank you!