Home Inspection review in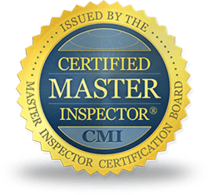 4 Sight Inspections Inc.
647-965-3151
Mississauga
ON
L5J 3V9
CANADA
I needed a home inspector as early as next day. Had terrible experience in the past with home inspectors and was skeptical but needed one nevertheless. Took a gamble and booked 4Sight Inspections for Thursday Oct 15 2PM. First impression of Steve was good. He inspected the house in a methodological way. Starting with exterior, basement, main floor, 2nd floor, attic, roof and finish it with a thermal imaging scan. It took nearly 3 hours to complete the whole inspection. Very detailed work. This is my second time using home inspection from homestar and so far, this company is the best one. This company is a 2-person operation so you know they care about quality workmanship. The rate is reasonable for the amount of time and the quality of the report is amazing. My report is 79 pages long.
Company Response

Your review is received with thanks and I know others will benefit from this. I am sorry you had a bad experience with another home inspector, I'm glad we exceeded your expectations and hope you use 4Sight again in the future. Yes, I do care about my work, I love what I do and I'm sure you saw that during the inspection. All the best in your new home, never hesitate to call, we are always here. Thank you for choosing 4Sight Inspections, all the best - Steve Blayney