Kitchen Planning & Renovation review in Toronto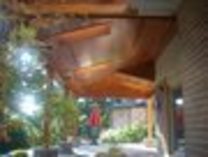 Remodel Construction Company
416-757-4107
Toronto
ON
M5R 2E2
CANADA
Very satisfied with the overall job. Chris and his crew were professional and very helpful with suggestions throughout. They kept me up to date almost daily, telling what had been done and what they would do next.
Company Response

Mike, we are so glad that you are satisfied with the overall job of your laundry room renovation. Wow what a difference it makes from what it used to look like.

After renovating several laundry rooms over the past couple of years we were able to suggest several features that other customers have used and really liked for your project.

Communication is key to the success of all our projects and provides our clients with peace of mind knowing that their project is progressing as outlined from the start.

Thank you for your business Mike it was a pleasure to meet you and we look forward to working for you again sometime in the future.

Chris, Dexter, Jay, Marko, Tim and the rest of our team.