Bathroom Renovation review in Hamilton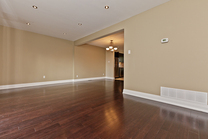 NPC Building And Renovations Limited
(289)-670-2494
13520 5 Sideroad
Halton Hills
ON
L0P
CANADA
Let me start by saying I was very apprehensive about taking on a contractor to do my bathrooms. But let me tell you this . From the moment Nathaniel called me and started my quote... Which was on a Sunday as I wanted to get going on starting a project. He presented himself with professionalism and confidence. He was someone who was full of ideas and was willing to listen to my ideas and concerns. My wife and I set out a budget and Nathaniel was more then happy to work within it. He gave amazing ideas on what to do with the bathrooms to modernize them and maximize the space to its full potential. After talking it over with my wife. We absolutely knew Nathaniel was the right contractor for the job. My ocd nature watched over and worked along side of him and his crews. This I will say. Punctuality. Cleanliness. Ideas given on a moment's notice if we or him decided on something different was needed. Ability to contact him on any given time via text or phone if I needed to add something or change something or even ideas was absolutely the icing on the cake. His ability to listen and give ideas was crucial for our project as I'm no designer and I wanted something that was going to stand out far and above the rest....his caring nature to listen and provide input was far above and beyond I ever expected a contractor to provide ....considering all the horror stories I have heard of OTHER GUYS..! Even so that when I was picking tile on a Sunday at the store. The gentleman laughed and said. Your not going to get a response back. When I sent pictures for ideas to Nathaniel. I said watch this.... Within minutes I got responses back via text and calls. ALL ON A SUNDAY. He couldn't believe it. He said in 30 years of his business he had never witnessed that before. Also when I was telling the girl at the store how neat and clean and punctual my contractor is....her response. "I wish my contractor was like that".... They were in middle of Reno's too and things are left around and not kept clean to live day to day while jobs are in progress . Not Nathaniel one bit. Clean. Punctual and always ready to shift on a moment's notice. The quote was clear. Concise and accurate. NO FINAL BILL given after the fact like my last contractor..... What was quoted was quoted nothing more... He even went out of his way to install a washer and dryer no charge and without asking......so I didn't have to do it after I got home from work..... I was astounded . This company and his crew really does care about there clients and work ethic... They were on time day to day to day. I was waiting for them to show up late. Just so I can pick on something. Honestly. I would wake up. Look outside. Voila. There they were and ready to work on the dot. I am beyond happy. There attention to detail and precision is second to none. The work was outstanding . Beautifully done. Craftsmanship from all there crew was absolutely top notch from the painters. Cabinetmakers . Electricians and plumbers.... They always greeted with a smile no matter the situation and were always willing to switch gears if need be without a grumble or hesitation. The pictures say it all. We are definately super happy with Nathaniel and his crew from start to finish. We will definately hire them for our next project .. you should too. I can honestly say you will sleep knowing you have someone who is genuine and a perfectionist. Thank you nathaniel and crew. You aced it! Some before and after shots . The new bathrooms are gorgeous!
Company Response

Thank you sooo much Jason for such a wonderful review! It was a pleasure to meet you and to have had the opportunity to work with you. At NPC, our main goal is to work one to one with our customers to accomplish their desire results and it's very satisfying for us when we have such a positive feedback.
Thanks again on behalf of the entire team!