Decks review in Ottawa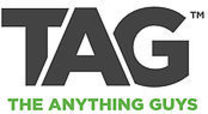 The Anything Guys
613.301.3549
My neighbour and I share an addition on the back of our century home. I had a couple other quotes from well known companies but we either didn't feel comfortable working with them or did not feel they scoped the job well enough to fully appreciate the trickiness of the job.
Tom came out and agreed it would be a non conventional job but that it was well within his ability to build it. First he scheduled a visit with an engineer and we went from there with a few changes along the way.
The installation surpassed mine (and my neighbours) expectations. The guys were very courteous in the home, they were always on time, in uniform, polite and respectful of our home. We came in within our budget, it looks better than i imagined and they finished early!
my neighbour and I split the costs 50/50 and the guys even builT a stunning privacy wall with really cool louvres which looks awesome!
I would ABSOLUTELY recommend these guys to anyone and already have passed them along to a couple people. I have many friends in the trades and all are very impressed with the final outcome.
We are so happy with our new deck and we look forward to enjoying many years on it in the future.
Thanks guys! cheers!