Roofing review in Burlington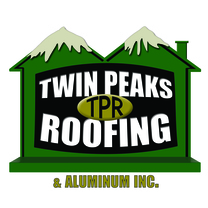 Twinpeaks Roofing And Aluminum Inc
905 990 1928
186 Ross Lane Oakville
Oakville
ON
L6H 5K2
CANADA
In the middle of winter, while doing other renos in the house, it was discovered that my roof was damaged from the snow and ice. I immediately called Max from Twin Peaks Roofing for his expertise. He was at my house the next day, and after discussing my options, I decided to replace the whole roof.
Max and his team arrived the next day (thankfully the weather cooperated), and replaced the whole roof quickly and efficiently. The cleanup was well done, and now I can have some peace of mind moving forward, knowing that I will not have to replace/repair the roof in the near future.
Twin Peaks Roofing had replaced the roof of a previous house that I lived in. This time around, I didn't call any other roofers besides him, knowing the quality of work and professional that I can expect. I've recommended this company to several other people, as well as neighbours, all of whom have been pleased with the end result.
Company Response

Hi Merle.Thanks for the repeat business! Yes, after I checked out your attic, i noticed black plywood in 6 spots due to ice damming, it was a great idea to have your roof done considering the renovations you were doing in your new house. Thanks again for the review and congrats on your new home.

Max