Fireplaces review in Oakville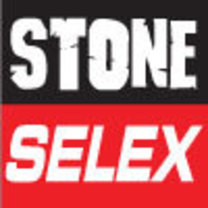 Stone Selex Design
905-672-2887
Toronto, Markham, Concord, Milton, Ottawa, Montreal
ON
L4W 4T6
CANADA
After having an Oakville contractor not show up to a scheduled appointment, we went straight to the source to Stone Selex Design in Mississauga to help us design and build a new fireplace. They sell stone to contractors and DIY's and they also provide design and build services.
Lucas from Stone Selex sat with us and helped us design the fireplace, and pick the right stone and mantle that would compliment the rooms' colour, floor and furniture. A few weeks later their contractors came in and started. Jack and Gregory were great. They were easy to deal with, pleasant and hardworking. Most importantly, when they left you wouldn't know they had been there as they left the work area spotless.
It took half a day to frame the fireplace and a full day to lay the stone. It's only been a couple weeks and everyone who comes into our place compliments us on how great the fireplace looks. A big thank you to Lucas, Karen, Karolina, Jack and Gregory. We couldn't be happier with the service we received from the Stone Selex team.
1 of 1 people found this review helpful.
Company Response

We are very happy you are enjoying your fireplace. It is a great addition to your room. Thank you for sharing your experience with us.

Stone Selex Design