Insulation review in Owen Sound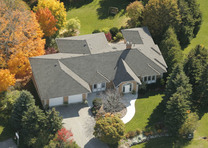 Am Group Of Companies
1-877-281-6900
207 Exeter Road
London
ON
N6L 1A4
CANADA
Troy came & inspected our attic & recommended removal of cellulose & decongest the attic.
We removed all previous insulation, replaced the Moore vents & reinsulated the attic to current code.
We have experienced a reduction in gas consumption & feel warmer. Crew did an excellent job.
Thanks Troy for your recommendations.
Company Response

Thank you very much for your feedback