Roofing review in Collingwood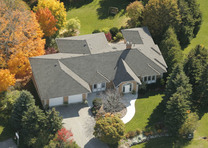 Am Group Of Companies
1-877-281-6900
207 Exeter Road
London
ON
N6L 1A4
CANADA
This company arrived on a very cold windy day (one of the worst this year). They went to work right away and stayed on the roof only stopping for a couple of breaks. They continued in the cold trying to complete the roof that day
Despite the wind, they did not allow any of their garbage to blow around. They picked up on a regular basis and deposited it in our garbage bin.
Two men came back the next day to finish up and when done did a great clean up.
I found all their workers to be polite and professional.
I would definately recommend this company to anyone looking to roof or re-roof.
Company Response

Thank you very much for your feedback