Appliance Repair review in Oakville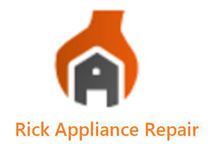 Rick Appliance Repair
416-276-7900
3345 michaud ave.
Mississauga
ON
L4T 1P9
CANADA
My 3 year old Dryer was making a lot of noise when starting/stopping. After looking for several companies on Homestars, I called Rick Appliance Repair due to the many positive reviews. He answered right away and based on what I told him said that he needed to come out to determine what was wrong because it could be one of several things.
He came out the next day and after taking apart the dryer he showed me that the plastic blower fan had cracked where it mounted onto the post that it spins on. He spun the fan and that's when the noise could be heard. After calling a couple of his suppliers it was determined that the part was not in stock and could take a couple of weeks to come in from the Manufacturer. I said not a problem because it was still working and I'd live with the noise until the part came in.
Two days after his initial visit, Rick called me and said that he had the part. He had asked his supplier to put a RUSH on it and it came right away. I was home that day and asked if he could come over to install. He was able to squeeze me in during his other calls and the dryer now works like brand new.
Rick wore protective boots inside the house and vacuumed all the lint from inside the dryer while it was disassembled, as well as behind the dryer where we don't normally see because it is enclosed in a cabinet.
He was very careful not to damage any of the facings of the appliance while he was working on it.
Pricing was reasonable.
Great communication and service, and will definitely call him again for other repairs.
Company Response

thanks for taking your time and writting a review for us .we appreciate your bussiness .have a nice day