Organizing Products & Services review in Toronto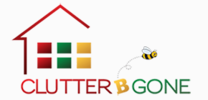 ClutterBGone
905-642-5669
Whitchurch Stouffville
ON
L4A 0H5
CANADA
Note: The owner's abusive and insulting response does little to enhance her "reputation". The previous review was NOT removed for being "malicious", as she states; it's content , then and now, is honest and accurate. As well, the owner previously and erroneously stated that she did not know of the issues at the time. Truth is, she Ignored them. Her response, now, shows how little regard she has for the truth, nevermind her customers.
Expected a personal service but it turned out to be a corporate franchise that was more interested in money than in service. High turnover, milked the job for funds, sexist comments, insensitive to issues of the household, still looking for missing items. Charged extra time without approval, charged for time when late, spent six weeks on the bedroom and refused to move on, etc., etc., etc. Wrote to the owner regarding various complaints and issues, little or no response; she was there at the beginning to sign the contract and little thereafter. We took on the project as a major commitment on our part, but, ultimately felt that our trust was abused. 100% in at the start, followed their "program", made some progress, but management poor. Very disappointing. I guess if they are doing a closet, laundry room or garage, you won't be risking much. We did the whole house and, if they had been more courteous, professional and sensitive and less focussed on $$, it would have been a much better experience than it ended up being.
1 of 1 people found this review helpful.
Company Response

Hi Jerry,
We have not provided any service to you whatsoever for over two years now and when you left your last review in January 2017 of our services provided in 2016 we asked you to contact us directly as we were happy to discuss and rectify any issues with you. However we have not heard from you despite our efforts to contact you. We understand your last review was removed by HomeStars for being malicious and it's unfortunate that you have chosen to do so again. ClutterBGone has assisted hundreds of individuals and families to positively transform their lives with our services as reflected by our reviews and outstanding reputation in the industry and we proudly continue to do so. We wish you all the best and trust you will be able to get the assistance you require.