Organizing Products & Services review in Toronto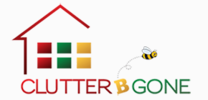 Clutter B Gone
905-642-5669
We'd lost control of our clutter in our house, especially in the basement. Linda came in for an evaluation and we liked that she was very matter-of-fact and were impressed by the professional vibe of her company. Booking was easy, we knew who was coming in - Varsha sent pictures of the team.
We had a team in for 5 days spread over 3 weeks, to accommodate our work schedules. The team was always on time, and although quite friendly and personable, they were very focused and efficient. I liked that they were absolutely non-judgmental but still very humane during the sorting, which was a huge plus considering this is a process that does have an emotional aspect. When organizing rooms they gave thought not just to what was in there, but to how we'd use the space so whatever they put in place made sense with our lifestyle and could easily be maintained.
When the work was over I felt like they allowed us to reclaim our home. This is not a cheap service, but it was worth every penny to us. We feel we made a great choice of provider, and happily recommend them.
Company Response

Thank you for your kind words Ysabelle. The team absolutely loved working with yourself and Craig. From what you've expressed I so happy we were able to give you back more than just your home. We were also indirectly able to give you back memories. Thank you for being an amazing client and welcome to our ClutterBGone family!