Organizing Products & Services review in Toronto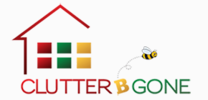 ClutterBGone
905-642-5669
Whitchurch Stouffville
ON
L4A 0H5
CANADA
I recently had the pleasure of working with ClutterBGone as a 3rd party service to support a client they were helping through a downsize/estate situation.
They were well on top of things and created a environment and timeline that made it easy for us to support which allowed everyone to deliver a great outcome for the client (without them having to stress over it)!
I would happily recommend them to others looking for downsizing/estate services.