Stucco review in Mississauga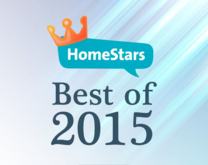 Cosmopolitan Construction Inc.
9053995851
Mississauga
ON
L4Z 1M1
CANADA
We purchased our home about 6 years ago and recently the stucco has started peeling off. This was due to improper application when the house was built. Aiad from Cosmopolitan explained the causes for this and how they were going to repair the failing stucco on our home.
The work was done exactly as scheduled and the work was extremely professional and of top quality. You would never know a repair was done on the house.
I would definitely recommend the team from Cosmopolitan any time. They were a joy to work with!
Company Response

Thank you for your kind words—we are incredibly flattered! It is unfortunate that your existing stucco which the builder installed was falling apart, but we are very pleased to hear that you are happy with your home's EIFS stucco repairs and updated look!