Masonry & Bricklaying review in Toronto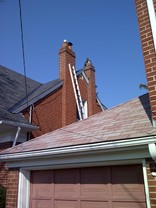 Krolicki Masonry
416 729 8515
434 The Kingsway
Toronto
ON
M9A 3W2
CANADA
As a contractor I work with many trades. The guys at Krolicki are some of the best, most responsible and professional. It is a pleasure to work with them and will continue to call them for any projects I have.
Thanks for everything guys.
1 of 1 people found this review helpful.
Company Response

Thank you,Marsh.
Greg. :-)