Decks review in Toronto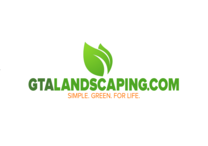 Gta Landscaping
647 830 9248
162 Davenport Rd.
Toronto
ON
M5R 1J2
CANADA
We hired Vlad from GTA Landscaping for deck work and concrete steps to be completed within the last two weeks of October 2018. It took two months instead. On some days no one showed up for work as expected, even when the weather was optimal.
Materials were not readily available, and some of the work showed little attention to detail. As the photo below shows, the concrete steps are now flaking, uneven and unsafe.
Vlad offers a two year warranty on the work but that is of no use so far. To date, Vlad has not responded to any of our to phone calls, text messages or emails. If he has visited our property since the completion of work, it is without our knowledge.
The best aspect of the job was Alex, the carpenter, who was hardworking. Overall, we are disappointed. We would not recommend GTA Landscaping based on our experience, which was unnecessarily stressful.
Company Response

We have had delays with your project as you were changing details and adding on work every day. That is why it took a bit longer to finish. I have been to your house and looked at the concrete. Its has been done well and as per standards and yes our work is guaranteed for 2 years.