Basement Renovation review in Toronto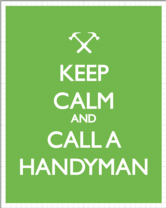 Odd Job Handyman Services
4165201161
46 Noble St. Unit 105
Toronto
ON
M6K 2C9
CANADA
Odd Job have been our go-to contractor for quick fixes to our basement rental. Our tenant's bathroom door needed to be replaced with a custom-sized door. As is always the case with rentals, we needed a fast turnaround.
We phoned the folks at Odd Job, Justin came to take a look soon after. A few days after that, the custom door was sized, cut, painted and installed. Door looks great and our tenant is happy.
Service is excellent and appreciate the efficient and detailed estimates and invoices (great for landlords). Highly recommend.
Company Response

Thanks for the review! We love tackling the tricky jobs the most.