Toronto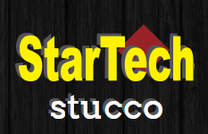 Star Tech Stucco
416 887 3124
Toronto
ON
M3J 2P1
CANADA
Hi my name is Dennis from Commodore Ave in Toronto . I've been meaning to write a review for a long time since my project was complete November/December of 2016. I wanted to let whoever is reading this not to hesitate on picking Star Tech as your stucco contractor. I have nothing but great things to say about Star Tech. My project wasn't the easiest to complete, living in Toronto means you might not have enough room between neighbors to install scaffolding and with an unreasonable neighbor that doesn't let you use their property to work off makes it even more challenging!! These men worked through some tough conditions to get the job done before the snow arrived, I never realized that there was so much work involved in this very skillful trade.
Star Tech is a company that takes pride in what they do, they are very respectful, organized, and most of all clean. They go out of their way to keep the customer happy .With these great work ethics Star Tech will be around for a long time.
Thanks for a job well done!!
Company Response

Hello Dennis,

Thank you for writing the review. We appreciate your kind words!

Startech Stucco Team