Stucco review in Toronto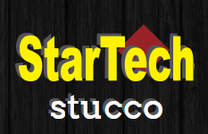 Star Tech Stucco
416 887 3124
Toronto
ON
M3J 2P1
CANADA
We recently had our foundation replaced and it required the stucco to be removed. This left a good 4 feet of exposed house.
I spoke to Sean over a year ago and he has patiently waited until we were ready to do the work. Once we were ready, he quickly got us on their schedule to start their magic.
Honestly, after they were finished, you wouldn't know the stucco was gone. The paint colour matched to the tee! They did an amazing job and I wish I had a set of before and after images so you can truly appreciate the quality of their work.
Company Response

Hello,

Thank you for your review.
Matching the existing colour is always a challenge. However, as you can see it can be done. We are very happy that you are satisfied with our work.

Best regards,

Startech Stucco Team