Floor Laying & Refinishing review in Whitchurch-Stouffville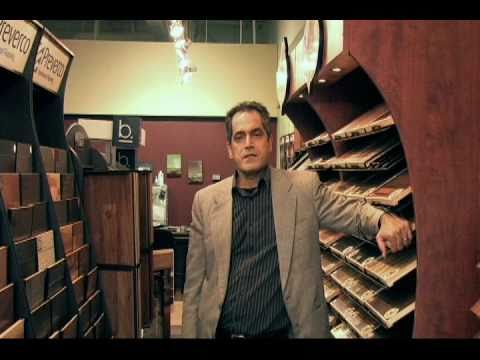 Floors Direct North
905 235 2743
18025 Yonge Street
Newmarket
ON
L3Y 8C9
CANADA
After many months of research we decided on Floors Direct. We were doing all the flooring in the house so it was a big decision for us. I must have gone in and out of their store a dozen times looking and comparing different options. Jeannie and her team never made me feel like a nuisance. In fact the opposite is true. They always were so gracious to me taking a lot of time to answer all of my questions. The customer service from Jeannie, Ben, Sanketh and Brian is second to none. I can honestly say their customer service is what sold me. I had gone to nearly every flooring store in the GTA (no joke) but Floors Direct stood out among the rest. They are not the largest flooring store around but their selection is better than any that I have seen. There knowledge of each and every product is remarkable!
Now to the installation. As Jeannie can attest I am NOT the easiest customer. I was very picky but considering the amount of money involved, I have a right to be. But you know, Jeannie and Ben never complained or made me feel like my questions were unfair. They addressed all of them with the utmost professionalism. The hardwood on the main floor looks spectacular. (Twelve Oaks Pagoda by the way) The installer did a wonderful job. One friend told me it is the most beautiful hardwood floor she has ever seen.
Next came the bathroom floors. Duraceramic is a fantastic product. Looks and feels like stone my friends can hardly believe that it is a Vinyl floor. The install did a great job.
Finally came the carpet about 1700sft of it. Thank you Jeannie for leading us to the Mowhawk Smart Strand carpet. I did my research (many hours) and it is by far the best carpet on the market. It looks and feels softer than any carpet I have ever seen, and the installers did an amazing job!
Oh, I forgot to mention price. Trust me I compared prices. At many, many stores. Floors Direct prices are UNBEATABLE!
Well, it is finally all done, Jeannie was a gem coaching us through the renovations. I just want to thank every one at the store. Ben, Sanketh, Brian, but most of all Jeannie. You guys set the benchmark in customer service, quality of product, knowledge and price! Thanks so much.
P.S. if anyone took the time to read my long winded gab I hope they decide to shop a Floors Direct North in Newmarket. They won't be disappointed!
Kind Regards;
Volvo Steve.
2 of 2 people found this review helpful.
Company Response

I'm stunned at the wonderful review (Volvo) Steve, Thank you doesn't cut it! As you know, we take massive pride in our customer service and I know we do a great job - but to read your review was amazing. I think for the first time in my life, I had no words - just a tear. I really enjoyed working with you and I loved our long chats about this and that.

Thank you, thank you, thank you....

Hugs to all

Jeannie, Ben, Brian and Sanketh