Handyman Services review in Brampton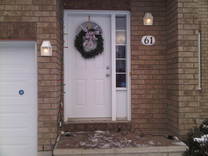 Vail Renovations And Handyman Services
613-614-0069
Bill went Above and beyond resarching and building me the BEST target i could ask for!
Also Was kind enough to explain how I could service the target and keep it fresh.
FANTASTIC fast service.
ill have to post a second review with pics of axes in it.!
AGAIN BEYOND HAPPY with this work.
Thanks so much Bill.
ANY "Handyman" needs I KNOW where I am going.
Company Response

Thanks for the review. Glad I could help. Just remember. 5 fingers, 5 toes