Home Inspection review in Newmarket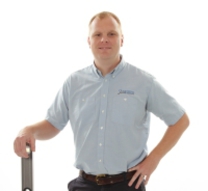 Clarified Home Inspections
(905) 505-0240
101 Woodbury Cres
Newmarket
ON
L3X 2T3
CANADA
Shawn has completed the home inspection for 2 properties that I have purchased, was very thorough and produced an extensive report that can be used again and again for home maintenance tips. The first house he inspected was a new build, that I suspected had issues, which he confirmed. From the lack of the correct amount of insulation to many other problems, I had a detailed list to give to the builder to fix. My next house was an older home. He correctly spotted basement cracks that needed repair. As I was doing a complete basement reno, I was extremely grateful to know to have those fixed prior to the reno starting.
All in all, I highly recommend Shawn as a home inspector.
Company Response

Hi Sharon, I have been happy to help you on your two home inspections. It always good to know the condition of your home before you take on a reno. I am glad to hear you were satisfied with the service. If I can be on any assistance in the future, do not hesitate to call me.