Handyman Services review in Calgary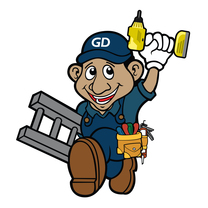 Gutter Doctor
403-714-0711
305 4625 Varsity Drive NW
Calgary
AB
T3A 0X9
CANADA
When you have a big problem everyone wants to come by and do a big estimate for you.
But I had a gutter dangling off my third floor roof, that looked terrible. Even though the job was small they came out an fixed it right away for an equally small price.
Who knew that a small problem could be so easily taken care of.
I am very happy!
1 of 1 people found this review helpful.
Company Response

We grew the company on small repairs. Gutters eventually start needing some repairs and it doesn't all happen at once. We are the number one company for this kind of thing. Thanks for the review. Gutter Doctor