Floor Laying & Refinishing review in Toronto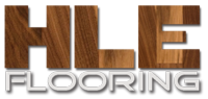 Hle Flooring
647 937 6482
Abitibi Ave
Toronto
ON
M2M
CANADA
Had a great experience with HLE from start to finish.
Khody and his team were great to deal with.
We were replacing flooring in the livingroom/diningroom and a hallway. We were also having one set of steps replaced and two others resurfaced.
Khody was patient and took the time to explain what we needed to know.
He was helpful in the process of us picking out the flooring we wanted to use, and always had time for our questions, with smart, easy to understand answers. You don't get the feeling he is trying to dazzle you with his knowledge, as some folks can do, but rather his goal was to make sure we understood everything we needed to.
He was helpful in picking out some great vent covers as well.
The team kept the project on time and on budget.
We're very happy with all that HLE did, and wouldn't hesitate to recommend them or to use them again!
Company Response

Thank you Andrew, really appreciate the review. It means so much to me that you're happy with work done and the final results. Enjoy the new floors and stairs