Toronto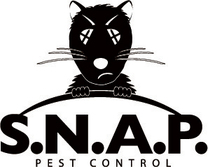 Snap Pest Control
647-991-1803
2640 Hammond road
Mississauga
ON
L5K 2M3
CANADA
We noticed a weird sound in our back room and discovered that we had bees inside the wall. Joe answered the phone right away, and came to our house to assess the situation that night. We are very pleased with the work so far, and Joe was very informative and helpful throughout the process. I highly recommend Snap Pest Control.
1 of 1 people found this review helpful.
Company Response

Thanks for your review. The sound was on the second story and I had to get a tall ladder to reach the bees as they were entering and exiting. Once they were removed the issue was resolved without having to cut open the walls. A simple trick.