Pest & Animal Control review in Toronto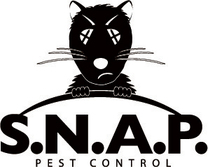 Snap Pest Control
647-991-1803
2640 Hammond road
Mississauga
ON
L5K 2M3
CANADA
I highly recommend Joe, he did a great job getting the squirrels out of my attic! He came a put a one way door to make sure they were out and stayed out. He even did some extra work on my place for no charge (filled in some of my crumbling brick), and sealed up another place that I had done myself, but wasn't quite up to snuff.
Also when he came back to remove the one way door I told him they were getting in another way (persistent buggers).
He put in another one way door for me for an amazing price!
He really cares about getting the job done and making sure its done right.
I would definitely recommend anyone who is looking for pest control talk to him!
Company Response

I wasn't surprised they found another in way which is why I waited a few weeks before removing the initial door. The house is now bullet proof. Thanks for your review.Joe