Windows & Doors Installation & Service review in Vancouver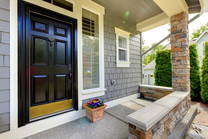 Networx Windows, Doors, Exteriors
604-625-0960
#8-27250 58th Crescent
Langley
BC
V4W 3W7
CANADA
We needed to have our front windows replaced for better airflow. Tony was accommodating by driving out to our location for an in-person inspection. He told us that there might be some issues because of the width of our window frames (non-standard), but assured that they would find a way to make it work. We settled for the type of window and waited (during the busy season) for the windows to be ready and install-date to be set.
Skip forward a couple of months and our install date was set. Dan (the window guy) was our installer and he was courteous, respectful and extremely professional. He also was surprised about the width of the windows and suggested a few ideas - all of which we weren't a fan of because it entailed making some cosmetic changes, but after consulting with Tony on the original plan, we settled on a way to make it work. Unfortunately, it did mean a bit more work from Dan's part as it involved cutting into studs, but there were never complaints and the final completed job looked great. Great experience all around, professional and accommodating. Tony was great in the beginning and followed-up afterwards too. Dan was efficient and hard-working and took him 1.5 days to put in new windows that we now love.
Company Response

Thank you for your review. We at Networx are so pleased that you are enjoying your new home improvements.