Computer Repairs and Support review in Vaughan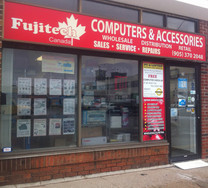 Fujitech Technologies Inc.
(905) 370 2048
180 Steeles Ave. W., Unit 2A
Vaughan
ON
L4J 2L1
CANADA
My computer would turn on, then shut off after a few seconds, then turn on again, and would always boot into the Bios. Following this, I would exit and windows would load fine. I thought the issue might be the battery, but wasn't sure, and was worried it was something more serious, or that my motherboard was on its last legs.
Fortunately, it was only the battery. Fujitech diagnosed the problem very quickly, and replace the battery. The battery was inexpensive, and I just paid for that, plus labor.
I thought I would have to leave it for a few days, but they solved and fixed the problem in about 20 minutes.
Company Response

Thank you. I appreciate your support.