Windows & Doors Installation & Service review in Acton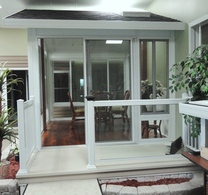 Pl Windows & Doors
416 503 0188
235 Norseman Street
Toronto
ON
M8Z 2R5
CANADA
Do not use this company. They were hired to install sliding doors and windows and did such a poor messy job.
They don't show up on the time agreed for service, and don't respect your time. Your schedule needs to work around whatever they are doing and you must wait all day for them. We had a service appointment for 3pm on a Friday and they only arrived at 6:00pm and got mad when no one was there. They threatened to take the doors out and windows out over their own bad installation.
1 of 1 people found this review helpful.