Home Inspection review in Toronto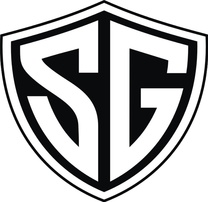 Solex Group Professional Home Inspection
416-850-1002
820-5863 Leslie St.
North York
ON
M2H 1J8
CANADA
If your agent or family/friends try to pressure you into using someone else, I would reconsider, as I strongly recommend the work from Vahn and the Solex Group.
At the time of this testimonial, I am a first time homebuyer. I am extremely happy with my decision to enlist the services provided by Vahn and the Solex Group. Vahn is exceptionally knowledgeable and personable while helping me alleviate some of the nerves of buying my first home. He excels at communicating all housing aspects many important features of the house and helped explain important maintenance advice to truly get the most out of the house. The report is comprehensive and thoroughly details everything you will need as a buyer. Vahn also makes use of strong technological devices and equipment to augment his inspection and leave nothing to chance. The process empowers you as the homeowner and instills you with confidence for your new home.
Company Response

Hi Mathew! Thank you for such a glowing review of my service. I'm glad you found the home inspection to be a valuable exercise. Thanks again for your business.