Basement Renovation review in Oakville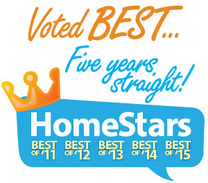 Home Improvement People Inc.
416-782-7605
1120 Castlefield Avenue
Toronto
ON
M6B 1E9
CANADA
After much research, my husband and I decided to use The Home Improvement People for our basement renovation. Our experience in working with H.I.P. was an absolute pleasure from start to finish. From the initial meeting with Elia and the follow up calls thereafter Elia put us at ease with the project.
Start date was scheduled and the basement reno started right on time!!! Elia introduced us to John and Moises who were assigned to our project and we couldn't be more thankful.
We were very impressed with the quality of their work and the knowledge they brought. John and Moises were very professional, efficient and attentive to all of our questions and believe me there were many questions!!! John and Moises provided alternative solutions when and as needed so that we could make an informed decision on what would work best. These guys are great and as far as home renovation projects go this was by far the best experience we've had on this large of a scale. Even the billing process was smooth and accommodating and I'd like to thank Haydee for that.
We have no hesitation in recommending the team at H.I.P and will look forward to future projects.
Signing off as Happy Customers!!!!
2 of 2 people found this review helpful.
Company Response

Thank you Lola!
The crew was thrilled to read your amazing review.
We appreciate the time and effort that you took to post this review.
Have a great summer.

Ben & Dan