Basement Renovation review in Toronto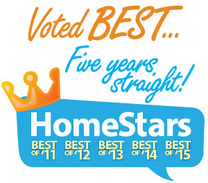 Home Improvement People Inc.
416-782-7605
1120 Castlefield Avenue
Toronto
ON
M6B 1E9
CANADA
John and Moses had completed a superb job on our total gut Basement about 6 months ago.
A Contractor is measured by the quality of their work AND, just as importantly, by their response to issues after the work has been completed and the final cheque has been cashed.
In the past week we noticed a water issue in an enclosed ceiling caused by condensation on a pre-existing cold water pipe in proximity with a dryer vent exhaust. The problem did not manifest itself until recently due to the warmer weather. We called the 'Boys' and they promptly responded, making time in their busy schedule to come by, assess the situation and apply the required fix.
Again John and Moses did not disappoint and we continue to be impressed with their high level customer service even months after the job had been completed.
Thanks again.
From your very pleased and satisfied customers... Jack and Barb (Lankin Blvd renovation)
1 of 2 people found this review helpful.
Company Response

Thank you Jack and Barb!
We aren't going anywhere. We will always be there for you and our clients. We couldn't have said it better ourselves! Have a great summer.

Ben & Dan