Heating & Air Conditioning review in Ottawa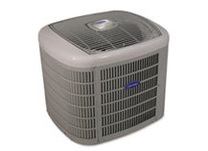 Reliance Holmes Heating And Cooling Ottawa
613-592-8170
5-1050 Baxter Road
Ottawa
ON
K2C 3P1
CANADA
Thanx to Hys and Ryan A: Had a 35-year old furnace which I expected to conk out sooner or later, and it did at a time when the temperature was -25c. Called Reliance, Chris showed up the same day; he check out what has to be done, gave me a quote, everything approved and Hys and Ryan A. (furnace technicians/installers) showed up the next morning.
They had to work in a very tight space since I renovated the basement a few years back and didn't leave much room around the furnace area, but they managed to do it, efficiently and professionally. They have to remove the old furnace and all the old parts that came with it (which was a big job as it is) and install a new one and they went at it profusely, without even taking a break (I was at home the whole time they were there working).
Kudos to you guys and Reliance! Job well done, I highly recommend this company.
Company Response

Thank you Alex for sharing your experience! We appreciate your feedback and are always happy to help! ~ Penny