Home Staging review in Toronto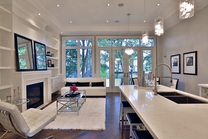 Last Detail Home Staging
416-274-3535
1168 Caledonia Rd.
Toronto
ON
M6A 2W5
CANADA
Ella gave us excellent advice on how to upgrade our kitchen and bathrooms so as to maximize our resale value. This didn't cost us too much money and therefore really paid off.
The staging she did for us was impeccable and made all the difference. We sold our house in a few days which was crucial as we had already purchased our new home.
I would definitely use her services again.