Toronto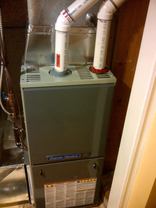 AirHeatingPlus, Ltd.
416-889-6344
Mississauga L4Y 3G2
Mississauga
ON
L4Y 3G2
CANADA
Recently Renato installed a new air conditioner in my house. Great job as usual! He is definitely the best. I have been his client for many years and I recommend him to anyone who asks. Whenever I have a problem with heating and air conditioner I call him and he responses promptly.
2 of 2 people found this review helpful.