Garage Design & Organization review in Toronto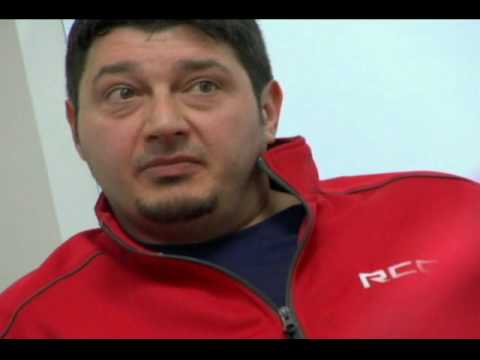 Rcc Waterproofing
416-747-1920
4101 Steeles Ave W
Toronto
ON
M3N 1V7
CANADA
We moved to an older East Toronto home last year, after having lived in a fairly new townhouse for the last 7 years or so. As a result, we took for granted that many things required repair or renovation. As an example, when we moved in late last year, we stored a lot of boxes in our garage, thinking that we would have time in the months ahead to unpack our treasured items in the Spring.
Unfortunately, amidst the large snow melt and the several ice storms that Toronto had experienced last year, our garage was prone to water infiltration, with much of the ground and the wall being extremely wet. We had to throw away much of our items that was stored in the garage.
Frustrated, we gave Jamie Hallett from RCC a call. From the very first visit, he was exceptionally thorough and his experience showed through his recommendations for waterproofing our garage. He could have sold me costly extras (e.g. sump pump) but decided that it was not the best fit for the garage, as our area had such a high water table that the sump pump would continually run and eventually just burn itself out. Instead, he recommended a gravity-driven waterproofing system that was installed in the interior of the garage.
While the waitlist was quite long (around 8 weeks), it was more than worth it. The crew that came to install the waterproofing system were extremely quick, courteous, and knowledgeable. They also worked very well with our other contractors who were working concurrently to patch up our driveway.
Finally, I was so pleased with the work that I inquired about potentially waterproofing the rest of the perimeter of the home, as the existing waterproofing job by the previous homeowner wasn't done well. Once again, Jamie could have upsold me, but suggested to hold out and wait. He also took the time to show me how I can monitor the moisture levels in the inside of the home in the case that the existing, non-RCC waterproofing job stopped working.
In summary, Jamie and the crew who came that day were the best contractors I have ever worked with. I highly recommend them to anyone. These guys are dependable, honest, and very experienced. Not once did I feel that I was in the wrong hands.
Company Response

Hello,

Thank you so very much for sharing your detailed experience with Jamie and the crew. We appreciate it so very much. Thank you for choosing rcc !