Roofing review in Toronto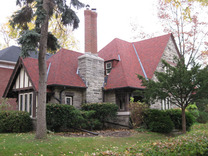 Peter & Greg Walker Contracting Inc.
416-233-7086
82 Six Point Rd.
Toronto
ON
M8Z 2X2
CANADA
My wife and I saw signs of Walker Contracting around our neighborhood and decided to look them up on Homestars after we had a leak damage the ceiling of our bathroom. Greg came out within 5 days in the winter time and made a temporary repair that stopped any further leak damage. It was a couple of months before he came back out and moved the stack after we agreed that it would be best to move the ventilation stack away from the dormer on the rear of our house. It ended up being a very good decision as water doesn't sit there at all anymore and months later there are no further leak issues. The actual work we contracted them for was done shortly after the stack was moved. It took 3 full days to get both roofs shingled and the addition roof sloped at a proper grade and re-tarred and shingled. It was a lot of work but they always arrived early and did very high quality work that looks great. They returned a couple of weeks later after the eaves-troughs were ready and installed them. They look beautiful and the downspouts are exactly where we wanted them. Our otherwise ugly old green garage has the best roof in the neighborhood! The work was pricey but everything is tight to the roof and looks great--no shoddy work here--and the addition no longer has water pooling on it. Water no longer gets into my garage from above either. Overall we are very happy with the final result and would recommend Peter & Greg Walker Contracting.
Company Response

Thank you Shane for your review. We are glad that you had a great experience with our company. We care about our customers, their properties and reducing their stress by providing our customers with consistent quality workmanship through proven systems & procedures. Once again, thank you. Peter Walker