Heating & Air Conditioning review in Toronto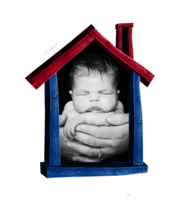 Natural Choice Heating & Cooling Inc.
905-424-2090
105 Industrial Drive, Unit 2
Whitby
ON
L1N 5Z9
CANADA
Update:: Kept randomly getting a code 11, (no gas) error to our tankless water heater a month after install. James sent a technician over the next day.He spent 2 hrs meticulously troubleshooting the problem .
( Covered under warranty). Most companies would walk in and look for the obvious problem and leave. Still very much impressed.
If you are looking for someone who values your time and sets up short service windows (if they do get delayed, they call) then this is the company for you!
Not only did James spend a good half hour to an hour going over things with me in my house, he also invited my husband (who was working) to call and chat the next day to ask any questions that he may have.
He listened to our concerns and explained how the equipment will work it's best to give us the best performance. He also didn't try to up sell us on something that we didn't need.
We made the decision Tuesday and James had his team set up to come Wednesday. Tuesday evening a confirmation email came saying that the part had been ordered and would be available for install....would morning or afternoon work best. With my husband working night shift the Wednesday, I told them anytime was ok, but we would prefer the morning so that my husband could go to bed at 1. A window of 8:45-9:30 was set up. The next morning, Brad and Matt arrived to do the install at just before 8:45! By 1:00 they were cleaning up, sweeping up, and rolling up their indoor mats that were there to protect our floors.
Cannot praise the customer service and knowledge enough!! This company really does try to make life easier when it seems the timing is the worst! We will be using again in the future!!
If
Company Response

Sherry, I was going to touch base in the morning to make sure everything went well and if you had any questions. However this very detailed review says it all and we are so thankful you took the time to share your experience with us ! Enjoy your Rinnai tankless !!