Gas Line Installation review in Oshawa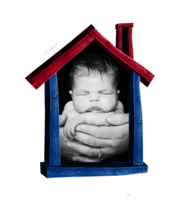 Natural Choice Heating & Cooling Inc.
905-424-2090
105 Industrial Drive, Unit 2
Whitby
ON
L1N 5Z9
CANADA
Natural Choice is an amazing company ! It touched me in many ways and restored my faith in contractors. I'm saying this because, after moving in my new home, I've had to call many and only had bad experiences. It was an unexpected break to have such professional, hard working, creative and caring guys like Kris and Kyle. I will forever be grateful to them, not only for what they did, but also for restoring my faith in humanity. Despite the effort the work required, they constantly showed grace, patience, respect and joy for what they do. Thank you so much ! You are wonderful, amazing people !
Let me start from the beginning and I apologize for the length of this review, but I have so much to say. I called the company after reading the reviews and comparing with others. They had excellent reviews and were the cheapest in terms of cost. When I explained my needs, they understood that they would send their technician twice (to unhook old stove and hook the new one after its delivery). Other companies had said they would charge me twice the same amount. However, the manager at Natural Choice decided he was not going to do that even though I understood the situation and did not ask for a reduced price. Anyways, Kris was sent to my home to unhook the old stove. After he left, I received my new stove and fridge. Unfortunately, my fridge was too big to be taken to the basement. I thought going around my home to the walkout basement door could be a solution, but there was a huge A/C blocking the way. The Delivery company gave up and left. So I called Natural Choice again to ask to remove the A/C and put it back in place after the fridge had passed. That was going to cost me $ 350. Well, Kris came back with Kyle. After evaluating the situation, they decided it was going to cost me more money to remove the A/C, since it would have required more time. They went well beyond what they were paid to do and actually moved the huge fridge to the basement themselves without charging me anything more than the extra hour. They figured out a very creative way to do the job that no one had thought of. Total came to $ 229 instead of $ 479.
Chris and Kyle, I felt privileged to have you around my home. Thank you !
Company Response

We are so enjoy going the extra mile for every client and so so excited to read how a service call meant so much to you. Know that we did an office meeting to read your heart felt message and it really excited us all !! Thank you for sharing !!