Heating & Air Conditioning review in Pickering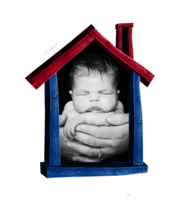 Natural Choice Heating & Cooling Inc.
905-424-2090
105 Industrial Drive, Unit 2
Whitby
ON
L1N 5Z9
CANADA
I had a furnace installed in 2012 which had been constantly been breaking down. We went through multiple HVAC companies to triage the issue and fix whatever was broken at the time. James came by and really stepped up by dealing with the manufacturer and original installer and arranging to just have the whole unit replaced. I couldn't be happier with the outcome, and the whole crew and experience from start to finish was A+.
Company Response

Installation is Key and can make a really good system be a continuous issue. We were glad to go to bat for you with the manufacture and spent that extra time to get them to pull through and we were so very excited to have the furnace replaced completely under warranty. As you seen the difference of workmanship really will now give you that longevity you signed up for.