Roofing review in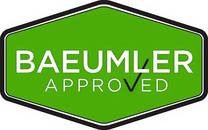 Mega City Roofing Inc
416-419-9836
1 Olpi Hills Crt
Whitby
ON
L0B
CANADA
Tom, Roman and team did a fantastic job! The entire team went above and beyond and were very professional. We especially appreciate the fact that after the job was done, they spend so much time making sure everything was cleaned up. We are so happy with our new roof, and would highly recommend Tom . Thanks again Tom !
Company Response

Hi John
Thank you so much for your support and review!
We work hard to meet everyone's expectations and we're happy to hear we hit the mark for you.

In any business your last impression is what we're left with; it's probably one of the most important ways your Customers/Clients will remember about you and you're services!
Thanks again John keep well and dry for many years to come!