Lawn Maintenance review in Georgina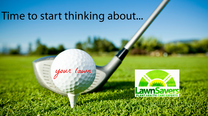 Lawn Savers Plant Health Care Inc
905-707-9994
160 Cidermill Ave. Unit14
Vaughan
ON
L4K 4E9
CANADA
Such a good company to do business with. They call before coming. They call if they cannot make it. They do what they say when they say and do a great job at it. Most importantly my neighbors compliment my lawn. This is a partnership that works.
1 of 1 people found this review helpful.
Company Response

Thank you John for recognizing the key tenets of our service and our promise to our clients. We really appreciate your business.