Plumbing review in Toronto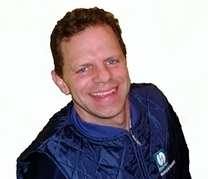 Hoerner Heating & Plumbing (Drains)
416-463-2573
868 Broadview Ave
Toronto
ON
M4K 2R1
CANADA
Everyone at Hoerner was a pleasure to work with. They are very professional, kept us fully informed at all points of the project, and did a great job on the installation and cleanup.
There were unexpected problems with our install (relating to city infrastructure, nothing to do with Hoerner) but they were dealt with quickly and efficiently.
I love that they send photos and bios of the technicians working on your property before they start work - an extra customer service step that builds confidence in their people (they're not just random strangers in your house)
Highly recommended, I would definitely use Hoerner again.
Company Response

Wow thank you for writing such an inclusive review. The Hoerner team is so grateful when a client provides feedback and reviews our work. It was such a pleasure doing business with you. Thank you so much and we hope that you choose Hoerner in the future for your plumbing, hydronic heating and drain needs.