Railings review in East York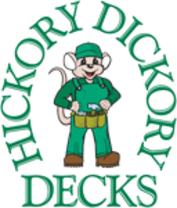 Hickory Dickory Decks
1-800-263-4774
876 Eglinton Avenue East
Toronto
ON
M4G 2L1
CANADA
Geoff and Ibrahim were very easy and pleasant to work with. Their crew got the work done very fast and with high quality. They offered suggestions when we were not sure what would be best in certain situations and they always made sure we were happy with what they had done.
I'm assuming that our project was probably one of their smaller ones but they treated it like any other big scale project. Very rare and very professional.
I would hire them again in a flash to do any other work.
Company Response

Hi Bruce,

I just wanted to thank-you for writing the review for us. You were a pleasure to work for. I'll have to drop by again once the porch is stained for some more pics..

Thanks!

Geoff Aucoin
Hickory Dickory Decks