Plumbing review in Toronto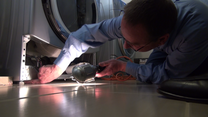 Brannan's Appliance Repair Ltd.
416-492-0758
Toronto
ON
M5R 2E2
CANADA
OK. I am so favourably impressed. This is the first time that I had dealt with Steve. Steve got back to me within minutes. Over the phone he quickly and very professionally instructed me on what I need to do to get my Bosch dishwasher running again before having my issue escalated to a service visit. I followed his instructions. IT WORKED!
After my admittedly, very limited experience with Steve, I certainly recommend him highly.
Thank you so much, Steve!
Company Response

Thank you very much for this great review.