Appliance Repair review in Toronto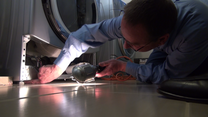 Brannan's Appliance Repair Ltd.
416-492-0758
Our fridge had stopped working. We called Brannan in the evening and he responded promptly at around 7:00 am the following morning. He diagnosed the likely problem over the phone and called back shortly after checking parts availability and gave us an estimated quote -- time and material. He also confirmed that the fridge was worth fixing and gave us a likely arrival time to confirm the problem and install. He arrived on time, confirmed the problem and installed the new parts; and confirmed that the fridge was working.
Excellent service; fantastic knowledge and diagnostic ability; and prompt / on time and on budget ... fixing the problem to our satisfaction. Highly recommended!