Richmond Hill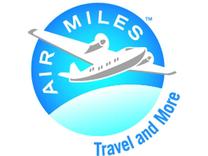 Beverley Hills Home Improvements
1-800-263-4515
201 Barton St. Unit 3
Hamilton
ON
L8E 2K3
CANADA
My aunt had highly recommended this company since she used them herself for window replacements a year ago. There were no referral incentive that was promised.
We had all the windows in our home replaced with the energy efficient windows. Our sales rep Ken promised that the window trim would match original width of our old ones, which was something I really wanted so we signed right away.
Come installation day, all the trim was thicker than our original trim, which would have been fine, except in one room, the trim did not fit because it was close to the edge of the wall. Instead of using the width of the original trim, the wide trim was hand cut with a curve and slant to make it fit. The jagged edge of the trim looked horrible, and they blamed our crooked wall. Like I said, if the original width of the trim was used, it wouldn't have been a problem. Instead of redoing the trim, a piece of wood was nailed between the trim and the wall to hide the crookedness. We let it go because we didn't want to make a fuss about it. Renos are stressful enough. Luckily we warned them that there was another window that goes right up to the side of the walls for the next day, otherwise the same thing would have happened if they used the thick trim they did on day 1!
What was really upsetting was a surcharge for this wooden bar we were told we needed between big windows. It was an extra $650 to get them all done. When the installers came, they said the extra bar is not needed, and will make it difficult to open or close the window. He said he could install it or not, it doesn't cost anything extra. When I heard this, I was quite upset to say the least.
I called every day, twice a day, for 2 week, hoping to speak to Kevin the manager. At noon and at 4 I would call, hoping to work things out and take the surcharge off since we did not add those extra bars. It took two weeks of persistent calling and leaving messages for Kevin to get back to me and actually talk about the issue at hand. Finally, some of the fees were taken off, but the extra fees were not transparent when I first signed on. To add to my frustration, the 905 was long-distance.
Overall, the windows are excellent quality and have been great, but my experience with their customer service was horrible to say the least. It was a stressful and long ordeal. I was really hopeful for a positive experience since my aunt gave a glowing review, and reviews here are excellent. Unfortunately, my experience with the company is similar to those who have also written sub-par reviews here.
Company Response

Good afternoon, we are so sorry that this was your experience and are working to remedy the situation as soon a possible. As per our discussion earlier today, we will be booking an inspection to determine the best way to move forward. Again, we apologize and thank you for your patience as we try to make this right for you to make this right.